Mecklenburg-Vorpommern is the official partner country of ITB Berlin 2018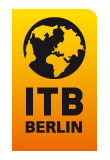 Thu, 12 October 2017
World's Leading Travel Trade Show® and the German federal state seal partnership
The partnership confirming Mecklenburg-Vorpommern the official partner country of ITB Berlin 2018 has been sealed. Accordingly, on Thursday 12 October 2017, State Minister of Economics, Employment and Health Harry Glawe, Senior Vice President Travel & Logistics of Messe Berlin GmbH Dr. Martin Buck, Chairman of the Tourism Association of Mecklenburg-Vorpommern Wolfgang Waldmüller, and David Ruetz, head of ITB Berlin, signed a partnership agreement at the International House of Tourism in Rostock. On Saturday, 14 October 2017 a public tree-planting ceremony will also take place in Göhren-Lebbin in the Mecklenburg Lake District, at which ITB Berlin will become a forest shareholder. As part of its firm commitment towards society and the environment this move underlines ITB Berlin's support for a sustainability project launched ten years ago in Mecklenburg-Vorpommern which offsets visitors' carbon emissions. In 2018, in collaboration with Mecklenburg-Vorpommern and for the first time in the history of ITB Berlin, the opening ceremony will leave a zero carbon footprint.
"Mecklenburg-Vorpommern is one of Germany's leading holiday destinations. As the first federal state to occupy this role we are sending out a strong signal. We want to, and indeed must, increase our appeal still further, particularly on the international market. Our partnership with ITB Berlin will also have an impact within the industry, for we want to and we must improve. Our companies and service providers are up against international competition, and in a rapidly changing market", said Minister of Economics and Tourism Harry Glawe.
Chairman of the Tourism Association of Mecklenburg-Vorpommern Wolfgang Waldmüller
added:"We are looking forward to organising Mecklenburg-Vorpommern appearance at ITB Berlin 2018. This is a big challenge, which we gladly accept, and it gives us the opportunity to score points on the international market. ITB Berlin should not only be the first milestone of the holiday season, it should also make it easier to attract more international attention and increase awareness for tourism in the state".
Mecklenburg-Vorpommern was able to see off its competitors due, among other things, to its sustainable tourism concept which matches the activities of the trade show in this field. Those travelling to visit the federal state in Germany's northeast can offset their carbon footprint. This can be done by purchasing so-called forest shares, 85,000 of which have already been sold. As a result extensive reforesting is now taking place, and as part of the project five square metres of mixed woodland can be planted for ten euros.
"With its Baltic coastline and well-known Lake District, Mecklenburg-Vorpommern is one of Germany's most attractive federal states. Ever since 1991 the partner country of ITB has been an important exhibitor at the show. We are delighted that for the first time in the history of ITB a federal state will be taking on such an important role, and that as the official partner country it will be the focus of the travel industry's attention. As the World's Leading Travel Trade Show®, ITB Berlin is the ideal platform for presenting the state to the media and the public and to highlight the extraordinary hospitality and great diversity of this holiday region. The extremely positive development of tourism in Mecklenburg-Vorpommern over more than two decades as well as the uninterrupted growth in visitors to this federal state are definitely a success story", said Dr. Martin Buck, Senior Vice President, Travel & Logistics, Messe Berlin.
At ITB Berlin 2017 Mecklenburg-Vorpommern occupied a stand covering 400 square metres and provided trade visitors and the general public with information on its tourism attractions in Hall 6.2. According to the Statistics Office, last year the state registered 30.3 million overnights. Tourism is a mainstay of Mecklenburg-Vorpommern's economy and currently provides jobs for a total of 130,000 people. Furthermore, annual gross turnover in this sector is around 4.1 billion euros, and consumption by visitors totals 7.75 billion euros.
About ITB Berlin and ITB Asia
First launched 51 years ago, ITB Berlin is recognised as the most successful trade show for the global travel industry. Some 10,000 exhibitors from more than 180 countries regularly attend this event. Every year in October for the last ten years Messe Berlin has successfully organised ITB Asia in Singapore. Boasting 940 exhibitors from 113 countries, ITB Asia in Singapore has established itself as Asia"s Leading Travel Trade Show. As the second show in Asia, ITB China will take place in Shanghai, one of the leading industrial cities in the People"s Republic of China, and with a population of around 23 million one of world"s largest cities. In contrast to ITB Asia, which reflects tourism in Asia as a whole, ITB China focuses entirely on the Chinese travel market.
About ITB China and the ITB China Conference
ITB China 2018 will take place from Wednesday to Friday, 16 to 18 May, at the Shanghai World Expo Exhibition and Convention Centre in hall 1. ITB China is a three-day business to business travel trade fair that focuses exclusively on the Chinese travel industry. The ITB China Conference will take place parallel with the show and is co-organised by the leading conference organiser TravelDaily (www.traveldaily.cn).
About ITB Berlin and the ITB Berlin Convention
ITB Berlin 2018 will take place from Wednesday to Sunday, 7 to 11 March. From Wednesday to Friday ITB Berlin is open to trade visitors only. ITB Berlin is the World"s Leading Travel Trade Show. In 2017 a total of 10,000 companies and organisations from 184 countries exhibited their products and services to around 169,000 visitors, who included 109,000 trade visitors. Parallel with the show the ITB Berlin Convention, the largest event of its kind, will be held from Wednesday, 7 to Saturday, 10 March 2018. Admission to the ITB Berlin Convention is free for trade visitors and exhibitors. More details are available at www.itb-berlin.com, www.itb-convention.com and at ITB Social Media Newsroom.
You may obtain your accreditation for ITB Berlin 2018 from November 2017 at www.itb-berlin.com/Press/Accreditation/.
Join the ITB Press Network at www.linkedin.com/groups/Official-ITB-Newsroom-2521886/about.
Become a fan of ITB Berlin at www.facebook.com/ITBBerlin.
Follow ITB Berlin on www.twitter.com/ITB_Berlin.
Get the latest updates from the Social Media Newsroom at http://newsroom.itb-berlin.de/en.
You can find press releases on the internet at www.itb-berlin.com under the section heading Press / Press Releases. Make use of our information service and subscribe to our RSS feeds.
#ITB_Berlin on Twitter
Organization
Messe Berlin GmbH
Messedamn 22
Berlin, D-14055
Germany
Phone: +49 30 30380
Fax: +49 30 3038 2325

Social Media
Contact
Emanuel Höger
Press Spokesman and Press and Public Relations Director, Corporate Communication - Messe Berlin Group
Phone: +49 30 3038-2270
Fax: +49 30 3038-2279
Send Email
Focus
Geo Relevance
Europe
Germany, Berlin