151st Hotel: NOVUM Hospitality exceeds milestone with Stonehill Group
Thu, 12 October 2017
NOVUM Hospitality is celebrating a special milestone in its company history. At this year's Expo Real, the dynamic hotel group signed a joint development contract with the Stonehill Group for a niu hotel in Nuremberg. For NOVUM Hospitality, this not only represents the 151st hotel in its portfolio, but also the beginning of an ongoing collaboration with the British real-estate developer. "We are delighted to have found such a strong partner for our 151st hotel in the Stonehill Group and are looking forward to a successful partnership," announces David Etmenan, Chief Executive Officer & Owner of NOVUM Hospitality. NOVUM Hospitality also went on to sign several other lucrative location deals for niu hotels at Expo Real, including ones for Berlin, Frankfurt and Cologne.
The niu hotel plans to open near the city centre in the middle of 2020. NOVUM Hospitality plans to market the establishment as a "niu hotel", with the same innovative storytelling concept as the niu brand, with 130 rooms and a "niu APP" with 52 apartments.
Each niu has its own character, which is inspired by its location, and tells an individual story through a coordinated design concept. Accordingly, design elements throughout the planned niu hotel in Nuremberg reflect the local character. From the interiors and latest techniques to select F&B concepts, niu fulfils a quality aspiration that goes beyond its 3-star rating and sets standards across the midscale segment throughout Europe. More than 35 other hotels in the new hotel brand are currently under development.
About the NOVUM Hospitality With currently 151 hotels and over 17,000 hotel rooms at over 65 locations in Europe, the family-managed NOVUM Hospitality is one of the largest hotel groups in Germany. Founded in 1988 and on a steady growth curve since 2004, NOVUM Hospitality – under the management of CEO David Etmenan – is extraordinarily dynamic. The hotel portfolio comprises three and four-star hotels, all in central locations, which are run under the brands NOVUM Hotels, Select Hotels and niu. In addition, NOVUM Hospitality operates as a franchisee of the InterContinental Hotels Group, AccorHotels, Best Western Hotels & Resorts und Choice Hotels.
Related Brand: NIU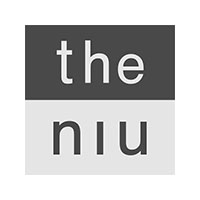 niu, the brand for modern hotel guests, will be completing the NOVUM Hotel Group brand portfolio soon. niu is situated in the mid-scale segment and meets individual demands for comfort and trip purposes. Through the english word "new" ([nju]) and following the name NOVUM (no̱·vum = sth new, sth that was not here before), the stringent and harmonious brand image was created: niu. niu, as a brand name, reflects NOVUM's international ambitions through the identical pronounciation in all the different languages. niu stands out particularly thanks to its inner values: The guest can expect a living lobby with a sophisticated F&B concept and delicious selections, modern room compositions as well as a special bathroom concept, which will cause a stir in this segment. "To create a lively und vibrant lobby is no empty phrase for us, but an expression of our understanding of our guests' needs. With niu, we satisfy the standards of our guests, particularly the Generation Y and Z ones. We bring generations together in our living lobby, treat you to our select and contemporary F&B concept and thus create a vivid place, which welcomes hotel guests as well as neighbourhood guests alike", says David Etmenan, CEO of NOVUM Hotel Group. At present, there are 27 secured niu hotel projects in Germany and internationally, with various more projects planned throughout Europe.
Brand Details
#niu on Twitter
Organization
NOVUM Hospitality
Lange Reihe 2
Hamburg, D-20099
Germany
Phone: +49 40 600 80 80
Fax: +49 40 600 80 8 444
Visit Website | Send Email

Social Media
Contact
Carmen Majewski
NOVUM Hospitality
Phone: +49 40 600 808 336
Send Email
Focus
Hotel Openings
Partnerships, Mergers & Acquisitions
Geo Relevance
Europe, United Kingdom