Titanic Themed Hotel Nearing Completion in Belfast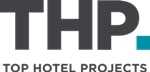 Fri, 19 May 2017
Legendary shipbuilders Harland and Wolff are transforming their Belfast headquarters into a Titanic-themed luxury hotel, aptly names the Titanic Hotel Belfast. The building, parts of which date from the 1880's and which were where plans for incredible steamships, including the infamous Titanic, were drawn up, is to be given a new lease of life as a 4-star hotel with amazing period details. These Drawing Offices were also where the idea of the "floating hotel", the model for many of today's modern cruise ships, was conceived.
The new boutique hotel will offer 84 prestigious new rooms and suites, such as the Superior King Titanic View, which affords the visitor impressive views of the Belfast Titanic building through industrial-style windows, the Penthouse Suite and Corner Suites, which give panoramic views over the entire Titanic Quarter. The rooms are a mixture of industrial chic, the original character of the building, Art Deco inspiration and modern refinement. Exposed brick walls and Herringbone-tiled floors give the rooms a warmth, Egyptian cotton bedlinen and plush carpets lend a sense of comfort and minimal decoration give the room a contemporary edge.
The new hotel will also provide a host of corporate and entertainment spaces for events and conferences. The grand architectural studio of the Drawing Offices will now be available for use, with a capacity of 250 people for a variety of events. Smaller events can be held in the Heritage Rooms, which also have the possibility of being catered. A team of award winning chefs use locally sourced ingredients to create their delicious plates, and the dining rooms looks out onto the buildings that make up this historic Belfast neighbourhood.
Let's take a look at a few hotel projects currently under construction in Belfast:
AC by Marriott Belfast Quays, Belfast
AC Hotel by Marriott Belfast will be Belfast's newest Waterfront Hotel. The 4 star development will feature a reception area, signature restaurant, bar/ lounge, fitness facilities and meeting rooms.
Belfast Grand Central Hotel: Hasting Hotels bought Windsor House, Ireland's tallest office block, in the city centre.The company announced its intention to convert the building into a hotel,
The hotel will feature a restaurant and bar, 18 serviced apartments and a range of superbly appointed office accommodation
More information on constructions in Belfast can be found on TOPHOTELPROJECTS, the specialized service provider in the exchange of cutting-edge information of hotel construction in the international hospitality industry.
#hotelprojects #belfasthotels on Twitter
Organization
TOPHOTELPROJECTS
Jeersdorfer Weg 20
Rotenburg an der Wümme, 27356
Germany
Phone: +49 4261 4140 0
Fax: +49 4261 4140 400
Visit Website | Send Email

Social Media
Contact
Jule Grass
Marketing Manager
Phone: +49 4261 4140 309
Send Email
Focus
Geo Relevance
Europe
Ireland, Belfast
Source
Click here to view the original version of this release.
Website
Click here for this releases related website.