Cendyn/ONE™ Earns Six Awards in HSMAI's Annual Adrian Awards Competition
HSMAI to present Cendyn/ONE with three Silver and three Bronze Awards for excellence in digital marketing and interactive design in New York

Fri, 30 January 2015
Cendyn/ONE™, the leader in cloud-based CRM, data-driven digital marketing and interactive design for the hospitality and travel industry, has earned six awards in the 2014 Adrian Awards competition. Presented by the Hospitality Sales & Marketing Association International (HSMAI), recognizing outstanding work in digital marketing for the hotel and lodging industry, the Adrian Award competition is the largest and most prestigious annual travel marketing competition worldwide. This year's competition attracted more than 1,200 entries from around the globe, which were judged by top executives and marketing experts from the hospitality sector.
Cendyn/ONE provides hotels and resorts with a fully integrated cloud-based software and services platform that turns data into insight, into action, to drive an immediate and measurable impact via a proprietary process called Data Intelligence™. At the annual HSMAI Adrian Awards Gala, to be held on February 23rd in New York City, Cendyn/ONE will be presented with three Silver and three Bronze Awards for excellence in digital marketing and interactive design for global hotel clientele, including:
Silver Awards:
Ames Boston Hotel – Display Advertising Campaign
In order to boost the Ames Boston Hotel's competitive edge in a saturated luxury market and attract more affluent guests willing to pay a higher daily rate, Cendyn/ONE reinvented the Ames Boston Hotel brand identity. Initial research analyzed the online consumer profiles of the top Ames Boston guests within Cendyn/ONE's CRM database configured for the hotel. This allowed Cendyn/ONE to identify high indexing behavioral and lifestyle segments that were common among this group, but less common among general luxury travelers. Some of the highest indexing segments were Technology Enthusiasts, Apple Aficionados, Art & Culture Enthusiasts and Trend Setters, which created a profile for the hotel's best guest. Cendyn/ONE was then able to build look-a-like audiences that mirrored these best guests, and tailor creative in such a way that would resonate with the look-alike target market accordingly. As a result, the campaigns generated a 33% higher average daily rate then organic bookings.
OPAL Collection – Display Advertising Campaign
Cendyn/ONE created the OPAL Collection identity from the ground up, executing vibrant display campaigns for both the brand website and the individual property websites to further educate consumers about OPAL Collection and drive revenue and bookings for the individual properties. After identifying both the overall brand audience and the individual property audience segments we used advanced data modeling by layering first party data (from hotel PMS) and third party data (cookie data) segments to determine their online habits and what communications methods were effective in engaging them. The campaign resulted in revenue exceeding $3.5 million and a Return on Advertising Spend (ROAS) of 15:1.
Noble House – Display Advertising Campaign
Noble House engaged Cendyn/ONE's digital advertising team to create a rich media display advertising campaign for three of their hotels with the goal of driving bookings and increasing revenue, while at the same time increasing Noble House's brand awareness. By analyzing data from consumers who interacted with the advertising and entered the booking funnel, Cendyn/ONE gained valuable insights into Noble House's guest profile that enabled them to identify and target consumers with similar behavior profiles and dramatically increase the targeted reach of the campaign. All campaign objectives were met and resulted in a 13:1 ROAS.
Bronze Awards:
Ames Boston Hotel – Hotel Website
Cendyn/ONE redesigned the Ames Boston Hotel website to position the property as a trendy and eclectic downtown destination, using a design that seamlessly blends the hotel's historic character with its sophisticated modern interior. Since the redesign launch, 35% more consumers entered the booking engine, boosting e-commerce revenue generated from the site by 83%. Additionally, there has been a 54% increase in the mobile site's e-commerce conversion rate, resulting in a 104% YOY increase in revenue.
Gateway Canyons – Social Influence Campaign
In order to grow Gateway Canyons Resort's internal database, Cendyn/ONE hosted a contest targeted at affluent consumers. By design, the contest captured valuable travel insights from these discerning travelers and incentivized them to share the contest with their friends and family. The campaign added 53,621 entrants to the Gateway database; 702 new Facebook "Likes" representing a 10%-plus overall fan-base increase and 12,216 shares were witnessed, resulting in an additional 75,455 consumers entering the microsite. In addition, the campaign generated international reach and engagement from Japan and Germany and other countries.
Rosewood London – Display Advertising Campaign
Cendyn/ONE developed completely new brand standards for Rosewood's digital marketing and display advertising campaigns. The campaign combined first party CRM data with third party data to target consumers that had similar profiles to Rosewood London's best guests. This tactic significantly increased conversion rates and resulted in a 23:1 ROAS.
"It is an honor to once again be presented with multiple Adrian Awards from HSMAI, an organization dedicated to recognizing excellence in digital marketing and interactive design said Cendyn/ONE president, Tim Sullivan. "By leveraging data to infuse our clients' websites, digital marketing and social media campaigns with a mix of advanced targeting and personalized design and messaging we are able to increase their conversion rates and maximize the ROI of their marketing initiatives."
Following the Annual Awards Gala, all winning entries will be accessible online in the Adrian Awards Winners Gallery at www.AdrianAwards.com. For more information about Cendyn/ONE's solutions, please call 855.795.4832 or visit www.cendynONE.com.
About Cendyn/ONE:
As part of the Cendyn® portfolio with Cendyn Arcaneo™, the event industry's most dynamic technology platform; Cendyn/ONE™ provides hotels and resorts with a fully integrated cloud-based software and services platform that turns data into insight, into action, to drive an immediate and measurable impact via a process called Data Intelligence™.

Cendyn/ONE's cloud-based platform delivers an integrated view of guest history, value, behavior, desire, intent and engagement, which is leveraged to drive higher marketing ROI while increasing overall guest satisfaction and loyalty. Our team of experts in data integration, analysis and optimization seamlessly combine first and third party data sources to deliver dynamically generated, one-to-one marketing and advertising across all digital channels: Email, Web, Display, Mobile, Video, Social and Search. For more information, visit Cendyn/ONE or call 855.795.4832.About HSMAI
The Hospitality Sales and Marketing Association International (HSMAI) is committed to growing business for hotels and their partners, and is the industry's leading advocate for intelligent, sustainable hotel revenue growth. The association provides hotel professionals & their partners with tools, insights, and expertise to fuel sales, inspire marketing, and optimize revenue through programs such as HSMAI's MEET, Adrian Awards, and Revenue Optimization Conference. HSMAI is an individual membership organization comprising more than 7,000 members worldwide, with 40 chapters in the Americas Region. Connect with HSMAI at www.hsmai.org, www.facebook.com/hsmai, www.twitter.com/hsmai and www.youtube.com/hsmai1.
Related Event: Adrian Awards Gala 2018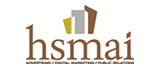 New York Marriott Marquis - New York - NY, United States
Event Details
#adrianawards on Twitter
Organization
Cendyn™
980 N. Federal Highway, Suite 200
Boca Raton, FL 33432
United States
Phone: 1-800-760-8152
Visit Website | Send Email

Social Media
Contact
Christophe Tayon
Cendyn
Phone: +1-561-419- 2262
Send Email
Focus
Sales & Marketing
Awards and Accolades
Digital Marketing
Geo Relevance
USA & Canada
United States, NY, New York
Website
Click here for this releases related website.