Hotel Equities Grows, Adds Management Contract in Savannah, Georgia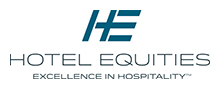 Tue, 18 June 2013
Atlanta-based Hotel Equities (HE) (www.hotelequities.com) recently assumed management of the 85-room Hawthorn Suites by Wyndham Savannah Airport hotel as part of its continued plans for double-digit growth.
"Savannah is a strategic market for Hotel Equities," said Brad Rahinsky, HE Senior Vice President. "From our position in this important port city, we are ideally located to seek additional opportunities in the region and leverage both our operational and revenue management expertise to grow our portfolio and increase the value of our partner's assets."
An industry leader, Hotel Equities works closely with top franchises including Marriott, Hilton, Hyatt, IHG and Starwood. The firm holds a portfolio of more than 40 properties in various locations throughout North America.
The Hawthorn Suites hotel is convenient to the commercial and social center of Savannah. Minutes away from all that the historic city has to offer, guests can easily tour the Owens-Thomas House, considered one of the finest examples of English Regency architecture in America, or spend an afternoon at City Market. This charming, open-air marketplace is filled with shops, art galleries and enticing restaurants. The hotel is adjacent to the Savannah airport and just two miles from the Mighty Eighth Air Force Museum where visitors can hear stories of courage, character and patriotism.
Located at 4 Stephen S. Green Drive, I-95 Exit 104 in Savannah, Georgia, the Hawthorn Suites hotel offers a southern-style buffet breakfast each morning off the lobby. A 24-hour business center and free Wi-Fi throughout the hotel make it appealing to both business and leisure guests. The suites include full kitchens and all rooms are equipped with 44-inch flat screen televisions. Additional amenities include a seasonal outdoor pool and a well-equipped fitness center.
Hotel Development Partners (HDP) is an Atlanta-based hospitality company with 12 existing hotels in Atlanta, Miami Beach and N. Charleston, SC. This includes 10 Marriott branded hotels and two more under development. Principals are Robert J. McCarthy, Allen T. O"Brien and Frederick W. Cerrone. For more information, visit www.hotelequities.com.
Hotel Equities (HE) is an Atlanta-based full-service hotel ownership, management and development firm operating more than 100 hotels throughout North America. Frederick W. Cerrone, CHA, serves as Chairman and Chief Executive Officer. Brad Rahinsky serves as President and Chief Operating Officer. For more information, visit www.hotelequities.com.
Related Brand: Hawthorn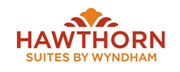 Hawthorn Suites by Wyndham® is an extended stay brand that provides an ideal atmosphere for travelers, whether they are embarking on a temporary assignment, relocating to a new area, or vacationing. Guests enjoy spacious suites with kitchens, free internet, complimentary breakfast and social hours and the convenience of services such as on-premise stores and laundry facilities for the feeling of home while away on longer stays. With approximately 75 locations and growing, Hawthorn Suites are located throughout North America and have presence in Europe, the Middle East and Asia.
Brand Details
Organization
Hotel Equities Group, LLC
41 Perimeter Center East, Suite 510
Atlanta, GA 30346
United States
Phone: 78.578.4444
Visit Website | Send Email

Social Media
Contact
Sommer Shiver
Director of Communications & Marketing
Phone: +1 678 678.4444, x19
Send Email
Focus
Geo Relevance
USA & Canada
United States, GA, Savannah