Sabre Hospitality Solutions adds RateGain's business intelligence and distribution technology to its portfolio
New product suite boosts bottom line and gives hotels a competitive edge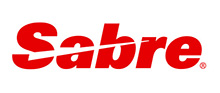 Mon, 7 November 2011
LONDON, UK and NEW DELHI, India – November 7, 2011 Sabre Hospitality Solutions, a leading technology provider to the global hotel industry, has teamed up with RateGain, a global software company, to expand business intelligence and distribution for its hotel customers.
The new suite of products includes competitive price intelligence to complement Sabre's existing revenue management tools. Sabre will also integrate RateGain's technology with its SynXis central reservation system to seamlessly connect to hundreds of online global travel websites.
Stephen Fitzgerald, Sabre Hospitality Solutions' chief operating officer, said: "We're always on the lookout for new partners in the market that can help our customers grow their business.
"RateGain's innovative technology complements our product suite, and supports the commercial and distribution goals of all our customers at a chain, group and individual property level."
Fitzgerald said integrating RateGain's capabilities into the Sabre portfolio meant that more comprehensive distribution and customer insight would allow hotels to improve how they serve guests.
With the new suite of products in place, Sabre Hospitality Solutions' hotel customers will gain:
Improved decision making due to a single point of entry. Integrating comparison shopping data provides business insight by channel where it is actionable.
Enhanced revenue management toolkit combining competitive rate shopping with Sabre Hospitality Solutions' existing, industry leading revenue-management functionality.
Expanded, two-way distribution through direct connections to more channels globally, ultimately reducing the need for faxes, emails and extranets.
"We are pleased to partner with Sabre and expand the already impressive technology that is deployed for Sabre Hospitality Solutions' member hotels", said Bhanu Chopra, chief executive of RateGain.
"Savvy hoteliers are always looking for that additional competitive edge in rate and inventory management, guest satisfaction and room-night distribution, which is why we've joined with Sabre to provide more solutions to maximise hotel business and customer satisfaction."
About Sabre Hospitality Solutions
Sabre Hospitality Solutions provides technology solutions to the global hospitality industry. A leading Software-as-a-Service business, its reservations system, marketing and distribution software, and Internet Marketing and e-business solutions are used by more than 12,000 hotel properties around the world, generating more than $12 billion in revenue each year for its customers. For more information, please visit http://www.sabrehospitality.com.

About RateGain
RateGain offers web-based solutions to leading online travel agents, airlines, wholesalers and hotels across 70 countries. RateGain products for the travel industry have earned numerous awards for innovation. The company is a leader in SaaS based solutions in channel management, online brand reputation management, competitive price intelligence, and social media marketing. Established in 2004, RateGain IT Private Solutions Limited is headquartered in India with offices in the US, Thailand, Spain, Dubai and the UK. For more information, please visit www.rategain.com.
Media Contact
Martin Ferguson
Sabre Holdings
Tel: +44 20 8538 8576
Mob: +44 7740 409 440
Martin.Ferguson@sabre.com
Organization
Sabre Hospitality Solutions
3150 Sabre Drive
Southlake, TX 76092
United States
Phone: 682-606-4000
Fax: 682-6067859
Visit Website | Send Email

Social Media
Contact
Charlotte Tee
Marketing Coordinator
Phone: +31.36.7999.227
Fax: +31.36.5334.914
Send Email
Focus
Travel technology
Digital Marketing
Geo Relevance
Global
Source
Click here to view the original version of this release.
Website
Click here for this releases related website.