Novotel North America Recognizes Excellence in Management, Service and Profitability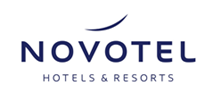 Mon, 28 February 2011
Novotel, which offers a high standard of attentive service at eight hotels in North America and nearly 400 around the world, recognized its Canadian and U.S. hotels for their excellence in management, services and profitability during the brand meeting's annual awards dinner on Tuesday, February 8.
The title of Hotel of the Year was awarded to Novotel Montreal Centre, and Janak Bhawnani was recognized as General Manager of the Year for Novotel Toronto Centre.
"We are pleased to recognize these hotels and their dedicated team members for their outstanding performances," said Eric Buitenhuis, vice president of operations for Novotel Canada. "These teams and individuals have achieved a high level of excellence in upholding the standards and values of the Novotel brand."
The company also honored hotels for their outstanding results in guest services and profitability. Winners included Novotel Montreal Centre for Employeur de Choix, Novotel Montreal Aeroport for Excellence in Guest Services and Novotel New York for Excellence in Profitability.
Novotel Toronto Centre was recognized on multiple other categories, including Sales Team of the Year; Revenue Manager of the Year for Michaela Moritz and Marina Rozenfeld, and Director of Sales of the Year for Elisabete Rodrigues.
Special Recognition was awarded to Novotel Mississauga. The hotel received a score of 81 percent for employee engagement, and despite loud construction taking place around the hotel premises, the Novotel Mississauga team improved and exceeded its quality objective.
Recipients of these top company awards demonstrate commitment to Accor's core values of innovation, the spirit of conquest, performance, respect and trust. The winners excelled in areas of guest service, efficient property management and financial performance. Novotel is proud to recognize the talents and dedication of all its team members, who voted Novotel as a "Best Employer in Canada" in Aon Hewitt's Best Employers studies for the second consecutive year in 2011.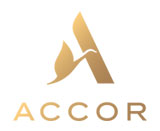 About Accor North America | As the mid-scale hotel brand within the Accor group portfolio, Novotel offers close to 400 hotels and resorts in 60 countries, situated in the centre of major international cities from business districts to tourist destinations. Novotel's consistently high standard of service contributes to the wellbeing of both business and leisure travellers: think spacious, modular-design guestrooms, balanced cuisine available 24/7, excellent meeting facilities, attentive staff, dedicated children's areas and rejuvenating wellness facilities. The Novotel group is a pioneer in sustainable development and all Novotel hotels participate in the Green Globe worldwide environmental certification program.

In Canada, Novotel operates seven hotels – Novotel Toronto Mississauga, Novotel Toronto North York, Novotel Toronto Centre, Novotel Ottawa, Novotel Montreal, Novotel Montréal Aéroport and Novotel Toronto Vaughan Centre. Novotel has been recognized as a "Best Employer in Canada" for two consecutive years by Aon Hewitt's Best Employers Studies. More information at Novotel.com.
About Accor
Accor, the world's leading hotel operator and market leader in Europe, is present in 90 countries with 4,200 hotels and more than 500,000 rooms.
Accor's broad portfolio of hotel brands - Sofitel, Pullman, MGallery, Novotel, Suite Novotel, Mercure, Adagio, ibis, all seasons, Etap Hotel, Formule 1, hotelF1 and Motel 6, and its related activities, Thalassa sea & spa and Lenôtre - provide an extensive offer from luxury to budget. With 145,000 employees worldwide, the Group offers to its clients and partners nearly 45 years of know-how and expertise.
Organization
Accor North America
4001 International Parkway
Dallas, TX 75007
United States
Phone: (972) 386 6161
Fax: (972) 702 5947
Visit Website
Social Media
Contact
Laura Rojo-Eddy
Director, Corporate Communications
Phone: 972-360-5970
Send Email
Focus
Geo Relevance
USA & Canada, United States
Website
Click here for this releases related website.