Marco Polo Hotels Sees Benefits Following Implementation of IDeaS V5i Revenue Management Solution
Leading provider of revenue management solutions in place to help Marco Polo achieve improved market position through a renewed focus on revenue and pricing optimization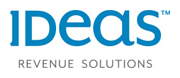 Thu, 15 April 2010
IDeaS Revenue Optimization, the leading provider of pricing, forecasting and optimization solutions and services, announced today that Marco Polo's three hotel properties in Canton Road Hong Kong have successfully adopted IDeaS industry-leading V5i Revenue Management Solution.
Marco Polo Hotels is an exceptional Asian hotel group with contemporary luxury properties located at strategically important business centers and major cultural centers of China and the Asia Pacific (APAC) region. Each of the nine Marco Polo hotel properties in Asia is as distinctive and unique as the destination in which they are located.
Following a thorough evaluation of all revenue management vendors, IDeaS V5i was chosen to assist the hotel group in improving the revenue performance of its Hong Kong based hotels - which include over 1,500 rooms.
In being selected by Marco Polo, IDeaS had to not only demonstrate and prove the worth of their industry-leading V5i Revenue Management Solution, but also work within a changing revenue management culture in Marco Polo Hotels being implemented by the Marco Polo Group Director of Revenue Management. IDeaS needed to prove beyond any doubt how the V5i Revenue Management Solution could support a strong revenue management culture and improve Marco Polo's bottom line.
"Marco Polo set a high bar for us to prove our worth within their group, as prior to working with IDeaS V5i, Marco Polo had been using a different revenue management system at their Canton Road properties. The previous system and associated support had fallen short of their expectations and, as such, Marco Polo was sceptical that another system and company could do better," commented Grahame Tate, Managing Director of IDeaS APAC.
Grahame added, "What is especially pleasing about the Marco Polo implementation is that IDeaS V5i has managed to successfully work within a rapidly evolving revenue management culture and we were able to support the Group Director of Revenue Management & Distribution with the change management initiative."
"We undertook a thorough industry-wide search of revenue management providers and weighed proven benefits and support highest on our acceptance criteria," said Jane Suporn, Group Director of Revenue Management & Distribution, Marco Polo Hotels. "We had previously been down the path of buying revenue management system software and while this was a good system in its own right, we realized that comprehensive support was one of the keys to sustainability and success. IDeaS' support infrastructure and willingness to work with us meant that they were able to partner with us as opposed to simply selling us the software."
Importantly, with offices and service staff across the APAC region and within mainland China itself, IDeaS is ideally positioned to support Marco Polo's expanding revenue management needs into the future.
IDeaS is committed to working closely with hotel organizations throughout the APAC region, to support them in reaching their optimal revenue and profit levels through a focus on developing a strong revenue management culture.
About IDeaS
With more than 1.6 million rooms priced daily on its advanced systems, IDeaS Revenue Solutions leads the industry with the latest revenue management software solutions and advisory services. Powered by SAS® and with nearly three decades of experience, IDeaS proudly supports over 10,000 clients in 124 countries and is relentless about providing hoteliers with insightful ways to manage the data behind hotel pricing.
IDeaS empowers clients to build and maintain revenue management cultures–from single entities to world-renowned estates–by focusing on a simple promise: Driving Better Revenue.
IDeaS has the knowledge, expertise and maturity to build upon proven revenue management principles with next-generation analytics for more user-friendly, insightful and profitable revenue opportunities–not just for rooms, but across the entire hotel enterprise. For more information, visit www.ideas.com.
Organization
IDeaS Revenue Solutions
8500 Normandale Lake Boulevard, Suite 1200
Minneapolis, MN 55437
United States
Phone: (952) 698-4200
Fax: (952) 698-4299
Visit Website | Send Email

Social Media
Contact
Star Bazella
Marketing Manager
Minneapolis, MN United States
Phone: +1 952 698 4200
Fax: +1 952 698 4299
Send Email
Focus
Information Technology
Property Technology
Revenue Management
Geo Relevance
Global
Source
Click here to view the original version of this release.
Website
Click here for this releases related website.