Skip a Trip to the Check-in Desk at Tech-Forward Aloft Hotels
In Industry First, Aloft Piloting Smart Check-In So Guests Bypass Front Desk and Zoom Right to Their Rooms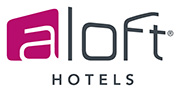 Wed, 17 February 2010
Industry innovator Starwood Hotels & Resorts, Inc. (NYSE: HOT), today announced an unprecedented Smart Check-In pilot program at its much-talked-about, tech-savvy Aloft® Hotels brand that allows travelers to skip the front desk at check-in and head directly to their rooms. Made possible through a partnership with VingCard Elsafe, the Smart Check-In caters to a new generation of guests on the go who are more interested in high-tech than high-touch service. Technology has been a vital component of the brand's DNA from day one, when Aloft Hotels debuted in virtual reality on Second Life.
Through the pilot, currently being tested at the Aloft hotel in Lexington, MA, select Starwood Preferred Guest® members who opt to participate in the program, which runs on radio frequency identification (RFID) technology, receive an enhanced SPG / Aloft-branded RFID keycard. On the day of a planned stay, a text message is sent to the guest's mobile device with their room number at Aloft Lexington. Once at the hotel, guests can skip the check-in line and go straight to the room, where their keycard will unlock the door, giving guests control of their check-in experience in the palms of their hands.
"Removing the mundane task of issuing keys allows our talent to focus on the guest rather than the transaction," said Brian McGuinness, Senior Vice President, Specialty Select Brands for Starwood. "We love the idea of further transforming Aloft's lobby atmosphere into one that's even more vibrant and engaging by changing the traditional arrival experience from sterile to social."
The SPG / Aloft-branded RFID keycard may eventually act as an all-access pass throughout the Aloft stay, allowing guests to purchase cocktails and bites at the hotel's signature w xyz® bar, sundries at the re:stock retail kiosk and snacks at re:fuel by aloftSM , the Aloft brand's deli-style, grab-and-go pantry. The pilot program partner is VingCard Elsafe, a cutting-edge security technology leader for the hospitality industry.
Aloft features intuitive, high-tech features throughout its public spaces and guest rooms, ensuring guests are always "plugged in" and connected. Along with free and fast Wi-Fi throughout the hotel, all Aloft hotels feature CAT-6 high thru-put wires which means that all hotels are wired to accommodate future technologies. Guest rooms provide a calm oasis that is combination high-tech office and entertainment center, thanks to the plug & play, a one-stop connectivity solution that links multiple electronic gadgets at once such as PDAs, cell phones, mp3 players and laptops, to a 42" flat-panel HDTV-ready television for optimal sound and viewing.
About Aloft | Created to shake up the staid, traditional select service segment of the hotel industry, the Aloft brand delivers style at a steal with urban-influenced, modern, open and vibrant design - and a social guest experience - at an affordable price point. In the same way that W Hotels broke through the clutter of conformity in the upscale hotel arena a decade ago, Aloft is shaking up the industry for the next generation of traveler. Aloft hotels are geared toward savvy, design-conscious consumers who grew up with the democratization of design. With 40 hotels open in the 18 months since Aloft first arrived on the scene and 10 more opening in 2010, Aloft can be found everywhere from Abu Dhabi and Baltimore to Dallas and Beijing and everywhere in between. For more information, please visit .
Aloft Hotels, like all brands within Starwood's portfolio, is proud to offer the Starwood Preferred Guest® program, which made headlines when it launched in 1999 with a breakthrough policy of no blackout dates on Free Night Awards. To learn more, please visit www.spg.com.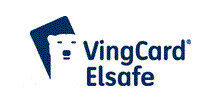 About VingCard Elsafe | The world leader in hotel security technology, ASSA ABLOY Hospitality has products installed in more than 36,000 properties worldwide, securing in excess of 6 million hotel rooms. The ASSA ABLOY Group, a publicly listed company, is a world leader in security and hospitality systems. VingCard provides numerous electronic locking system solutions, including traditional magnetic-strip, smartcard systems and the latest RFID electronic locks compatible with the main ISO standards: ISO 14.443A (MIFARE), ISO 14.443B, ISO15.693 and NFC-compatible (Near Field Communication), fully integrated PMS interface software solutions, as well as the world leader in wireless online locking solutions for hotels based on ZigBee secured open platform. VingCard has worldwide service and support in more than 166 countries. Elsafe provides the only UL-listed (1037) hotel safe series on the market today in keypad and card-based models. Safes that include a UL-listed internal power outlet to support recharging of laptops and camcorders, full wireless online capabilities and RFID versions compatible with VingCard system. Elsafe customers also enjoy the same worldwide service and support. The ASSA ABLOY Hospitality Group is dedicated to the hospitality industry. For more information on VingCard Elsafe, visit or .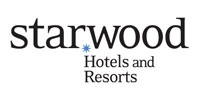 About Starwood Hotels & Resorts Worldwide, Inc. | Starwood Hotels & Resorts Worldwide, Inc. is one of the leading hotel and leisure companies in the world with 992 properties in almost 100 countries and 145,000 employees at its owned and managed properties. Starwood Hotels is a fully integrated owner, operator and franchisor of hotels, resorts and residences with the following internationally renowned brands: St. Regis®, The Luxury Collection®, W®, Westin®, Le Méridien®, Sheraton®, Four Points® by Sheraton, and the recently launched Aloft®, and Element SM. Starwood Hotels also owns Starwood Vacation Ownership, Inc., one of the premier developers and operators of high quality vacation interval ownership resorts. For more information, please visit .
Organization
Starwood Hotels & Resorts
Sheraton Imperial Kuala Lumpur
Kuala Lumpur, NY 50250
Malaysia
Tollfree: 122607323
Phone: 122607323
Fax: 122607323
Visit Website | Send Email

Social Media
Contact
Irene Kopitov
Send Email
Focus
Information Technology
Property Technology
Safety & Security
Geo Relevance
USA & Canada, United States