New Partnership formed to become the Hospitality Industry's Most Comprehensive Data Security Program
The Venza Group and Security Validation LLC form partnership to provide data security program for the hospitality industry.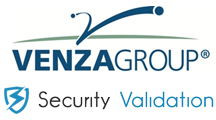 Fri, 27 June 2014
Roswell, GA -- Within weeks of the Federal Trade Commission's (FTC) latest win in their two year-old legal battle with Wyndham Worldwide over their data security practices that resulted in more than $10 million in fraudulent purchases, Security Validation LLC, publishers of PrivacyAtlas (http://www.privacyatlas.com), and the Venza Group have partnered to form the hospitality industry's most comprehensive data security program.
Security Validation focuses on providing consulting and advisory services based on specific security risks. They assign consultants to work with properties to mitigate risks and achieve the right security and compliance improvement actions through the following four steps: Discovery, Remediation, Education and Management. As a vital component to their solution, their executive team selected the PCI Compliance and Personally Identifiable Information (PII) learning programs from the Venza Group's PEAK® Series for Compliance and Workforce Effectiveness.
"My team and I have been advocates of Venza's products for years," said David Durko, CEO of Security Validation/Privacy Atlas. "We're thrilled to be able to extend this terrific added value to our customers."
The added value to hoteliers couldn't come at a better time given the challenges that hoteliers face regarding data security. For example, the District Court of New Jersey (Case No. 13-1887, 2014 U.S. District LEXIS 47622) recently denied Wyndham Worldwide's motion to limit the Federal Trade Commission's (FTC) powers. "The [Court] denied the motion, recognizing the Commission's broad power to combat unfair and deceptive trade practices," reports Henry Chalmers, partner at the law firm of Arnall, Golden, Gregory (AGG) – the Venza Group's legal content partner organization. He added how the Court's decision recognized "… a broad grant of authority" giving the FTC the "green light to sue merchants over data breaches."  
"The precedent has been set; in the current environment, hotels are not only attractive and lucrative targets for hackers, they have to redouble their efforts to protect themselves from legal exposure as well," said Jeff Venza, President and CEO of the Venza Group. "We're excited to announce this partnership with Security Validation where, together, we can serve as advocates to the hotelier and provide a united front in the battle for data privacy in the hospitality industry."
As reports show that data breaches are affecting the hospitality industry with greater frequency (SEE the Verizon 2014 DBIR - ), the Venza Group's PEAK® PCI Compliance and Personally Identifiable Information (PII) eLearning programs are essential resources for hoteliers seeking to thwart the two-pronged threats of both hackers as well as the legal repercussions that may subsequently occur. Fortunately, the learning programs are now available as part of the comprehensive advocacy enjoyed by Security Validation's customers.
About the Venza Group
Founded in 2008, the Venza Group® bridges the gap between technology and user competency for the travel/hospitality and retail industries worldwide. Software providers and hotels leverage the Venza Group's expertise and unmatched passion for service to achieve system adoption and maximize operational efficacy. Armed with keen industry knowledge and a suite of products (e.g. Bridge™ and the PEAK® Compliance and Workforce Effectiveness learning programs), the Venza Group generates results. More than 5,000 hotels in over 100 countries look to the Venza Group for tools, technology and strategic thinking.
About Security Validation, LLC
Security Validation LLC is a leading Data Security advisory firm and the publishers of PrivacyAtlas the only global registry of PCI Compliant Merchants.
For more information visit or contact Security Validation LLC at 888-987-1335
Visit us at HITEC AMSTERDAM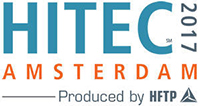 -
RAI Amsterdam Exhibition and Convention Centre - Amsterdam, 1078 GZ
Netherlands, The
Visit us at booth: 131
Event Details
Organization
Venza Group
United States
Phone: +1 770 685 6500
Visit Website | Send Email

Social Media
Focus
Information Technology
Safety & Security
Geo Relevance
Global