Stephen Bollenbach, Roberto Wirth to Headline 2006 International Hotel Conference
Venue Moved to Rome for October 11-13 Event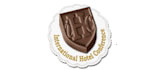 Thu, 25 May 2006
CHICAGO, Ill., USA/ROME | Stephen F. Bollenbach, co-chairman and CEO of Hilton Hotels Corporation, and Roberto E. Wirth, president and general manager of Hassler Roma S.P.A., will be the keynote speakers at the fourth annual International Hotel Conference, to be held at the Cavalieri Hilton in Rome, Italy, on October 11-13, 2006.
"The hotel industry is becoming more global by the day," said Morris E. Lasky, conference co-chairman and Chief Executive Officer of Lodging Unlimited, Inc. "Few hoteliers will have a more unique perspective than Bollenbach, who recently completed Hilton's merger with Hilton International, giving the hotel brands a global reach. Wirth, who owns the renowned Hassler Hotel in Rome, was named Independent Hotelier of the world in 2005. The insightful comments of these two industry luminaries will set the stage for the remainder of the conference."
A total of 90 speakers from approximately 35 countries will be featured at the International Hotel Conference. A sampling of speakers includes:
Jennifer Fox, Chief Operating Officer, InterContinental Hotels & Resorts Europe
William H. Schwab, Director, Real Estate Debt Markets, Deutsche Bank AG London
Dieter Huckestein, Chairman and President, Yellowstone World
Christian Karaoglanian, Chief Development Officer, ACCOR
Steven Rushmore, President, HVS International
Jean-Robert Cauvin, President & CEO, Windmill Inns & Suites/Lodging Unlimited-West
Roland Vos, President, Europe, Africa and the Middle East, Starwood Hotels & Resorts Worldwide, Inc.
Peter M. Anscomb, Corporate Director, Leisure, Head of Hotel Finance Corporate Banking, Royal Bank of Scotland
Martin Kandrac, Vice President, The Blackstone Group International.
Angel Luis Roderiguez Mendizabal, Vice President Development, Sol Melia, S.A.
Key activities include more than 30 think tanks covering a wide range of topics from hotel financing to acquisitions and the future of destination resort hotels. Round tables of small groups will meet to discuss a variety of subjects, including condo hotels, spa development and hotel technology. "Our popular Deal Forum, featuring one-on-one meetings with franchise companies, lenders, consultants, and other key influentials, was so well-received last year we had to expand the number of participants. We expect substantial interest in all of our sessions as global trends point to continued strength and growth," Lasky said.
"Because the conference has grown so rapidly, we had to move to a larger venue," said Mary Lou Koys, co-chairman of The International Hotel Conference. "Rome also is a more central destination for international flights. We expect to sell out our exhibit space shortly and already are close to exceeding last year's record registration of more than 250 people."
The International Hotel Conference is the premier annual gathering of senior level hospitality executives, including owners, operators, brands, leading institutions, bankers, architects/designers, attorneys, brokers and other members of the hotel and related communities. Additional information about the event, registration, sponsorships and related activities can be found at the event's Web site , or by contacting the conference organizer, Morris Lasky at mlasky@aol.com
Related Event: 9th Annual International Hotel Conference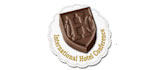 -
Hilton Cavalieri - Rome, Italy
Event Details
Organization
Lodging Unlimited Inc.
505 North Lake Shore Driven | Suite 6309
Chicago, IL 60611
United States
Tollfree: 800-252-3540
Phone: 646-688-1302
Visit Website | Send Email

Social Media
Contact
Morris E. Lasky
President/CEO - Lodging Unlimited
Phone: +1-610-436.8400
Fax: +1-610-436.8861
Send Email
Focus
Sales & Marketing
Events & Conferences
Geo Relevance
Global