Strategic association between lebua Hotels and Resorts and Steigenberger Hotel Group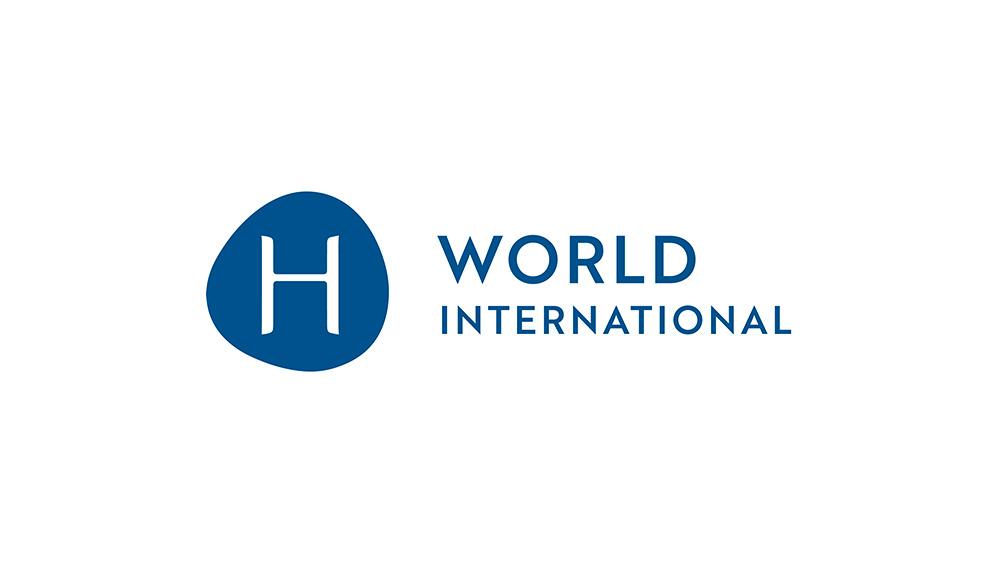 Thu, 20 March 2014
The Steigenberger Hotel Group is starting a strategic association with lebua Hotels and Resorts. The group is bringing high-end Asian cuisine to Germany. A whole new culinary experience will be arriving at Steigenberger in 2015, when "East meets West". The prize-winning restaurant "Breeze" by lebua, a well-known fixture on the 52nd floor of the "Tower Club at lebua" hotel in Bangkok, opens its first European restaurant at Steigenberger Frankfurter Hof, Frankfurt.

Sophisticated food, stylish menus and exquisite taste sensations will all be on offer as traditional Asian cooking showcases a modern and innovative approach. Named as one of "Thailand's Best Restaurants" for three consecutive years since 2011 by "Thailand Tatler" and applauded as one of the "World's Top 10 Cutting-Edge Restaurants" by "USA Today" in 2014, "Breeze" by lebua is a real gourmet delight.

This truly special restaurant concept will now be making its way to Germany, where it will be known as "Breeze" by lebua.

As the name implies, "Breeze" by lebua will be a breath of fresh air. "This is a gastronomic concept that is in tune with the times and once more underlines our international approach", said Puneet Chhatwal, CEO of Steigenberger Hotels AG.

Deepak Ohri, CEO of lebua Hotels & Resorts, sees the association, whereby lebua will deliver destination dining concepts to key Steigenberger hotels, as naturally symbiotic. "The culinary arts have always been at the heart of lebua's DNA," he says, "just as it has played an integral part in the Steigenberger guest experience. I am sure that as we expand in Europe with Steigenberger through our restaurants, we can make a considerable contribution to that experience, providing another reason for guests to remember and cherish each one long after they have finished their meal."
lebua Hotels and Resorts is an international luxury brand that operates distinctive hotels, fine restaurants and bars. Bangkok-based lebua takes a unique approach to hospitality that aspires to tap into a deeper level of exchange with guests to create emotional connections. lebua's hotel collection includes two hotels in Bangkok, three properties in India, and an exclusive lodge in New Zealand. The Dome at lebua, the group's collection of restaurants and bars atop its Bangkok hotels, offers breathtaking vistas and an unmatched caliber of mixology, food preparation and innovative cuisine that attracts epicures from around the world. www.lebua.com
Steigenberger Hotels AG is one of Europe's leading hotel companies. From its Head Office in Germany, the Steigenberger Group operates 107 hotels on three continents including 17 properties which are under construction or at the planning stage.

Steigenberger Hotels and Resorts includes some of the most prestigious hotels in Europe, such as the Steigenberger Frankfurter Hof and the Steigenberger Parkhotel in Düsseldorf. InterCityHotel is a medium-price brand that offers 38 hotels located in city centres and at airports. "Jaz in the City" is a new creative concept that will be launched in Amsterdam in September 2015.
www.steigenbergerhotelgroup.com
Related Brand: Steigenberger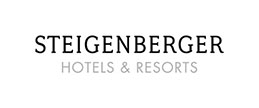 With 48 excellent Business and Holiday hotels in city centre locations and desirable holiday regions, Steigenberger Hotels and Resorts offer a wide variety of accommodation options and have the right ambience to suit every guest – business travellers, conference delegates and tourists alike. Part of Steigenberger Hotels and Resorts are the legendary flagships Steigenberger Frankfurter Hof and Steigenberger Parkhotel in Dusseldorf.
Brand Details
Related Brand: lebua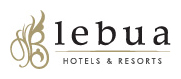 lebua Hotels and Resorts is an international luxury brand that operates distinctive hotels, fine restaurants and bars. Bangkok-based lebua takes a unique approach to hospitality that aspires to tap into a deeper level of exchange with guests to create emotional connections. lebua's hotel collection includes two hotels in Bangkok, three properties in India, and an exclusive lodge in New Zealand. The Dome at lebua, the group's collection of restaurants and bars atop its Bangkok hotels, offers breathtaking vistas and an unmatched caliber of mixology, food preparation and innovative cuisine that attracts epicures from around the world
Brand Details
Organization
Steigenberger Hotel Group
Lyoner Straße 40
Frankfurt am Main, 60528
Germany
Phone: +49 (0)69 665 644 22
Fax: +49 (0)69 665 644 24
Visit Website | Send Email

Social Media
Focus
Geo Relevance
Europe, Germany